How to teach about Carnaval de Québec?
Are you diving into le Carnaval de Québec with your Upper Elementary French as a Second Language Class? Teaching French Culture is one of my favourite things to do. By making this unit fun, your FSL kiddos will think that French class is the BEST part of their day.
1) Start with a Video!
I don't know about you, but when it comes to learning about French culture, I think that kids need to be able to visualize the celebration. This is why I love launching my Carnaval de Québec unit with a short video. Kids can see what the festival is like and get excited about the unit.
I always suggest using a recording sheet when watching videos in class. Otherwise, it's way too easy for students to drift off into daydream land. Click HERE to grab a FREE Carnaval de Québec recording sheet.
Need some more video ideas, click HERE to check out my blog post all about the BEST Carnaval de Québec videos!
2) Introduce Carnaval de Québec Vocabulary to Students
I firmly believe that the best way to introduce new French vocabulary is with a PowerPoint presentation. I love that kids get to hear the terms, see a picture and then practice repeating the terms as well.
It is a good idea to go through French vocabulary presentations a minimum of 3 times with your students. The first time, they can simply listen to you say the words and look at the pictures. I include audio on my Carnaval de Québec presentation so even if you're not a super confident French speaker, this will still work for you!
The second time that you go through the presentation, ask students to repeat the terms after you.
The final time, see if students can say the words without your help.
You will probably want to return to this presentation each day of the unit. Some days, students might take notes. Other days they may just practice saying the vocabulary terms.
3) Play French Vocabulary Games!
I have a few tried and true French vocabulary games that I use consistently in my French classroom. This is because I find that when you reuse similar activities, the kids don't need as much instruction, plus there is way less confusion. This saves more time for actually practicing the Carnaval de Québec vocabulary terms.
Game 1 – Memory
Game 2 – Go Fish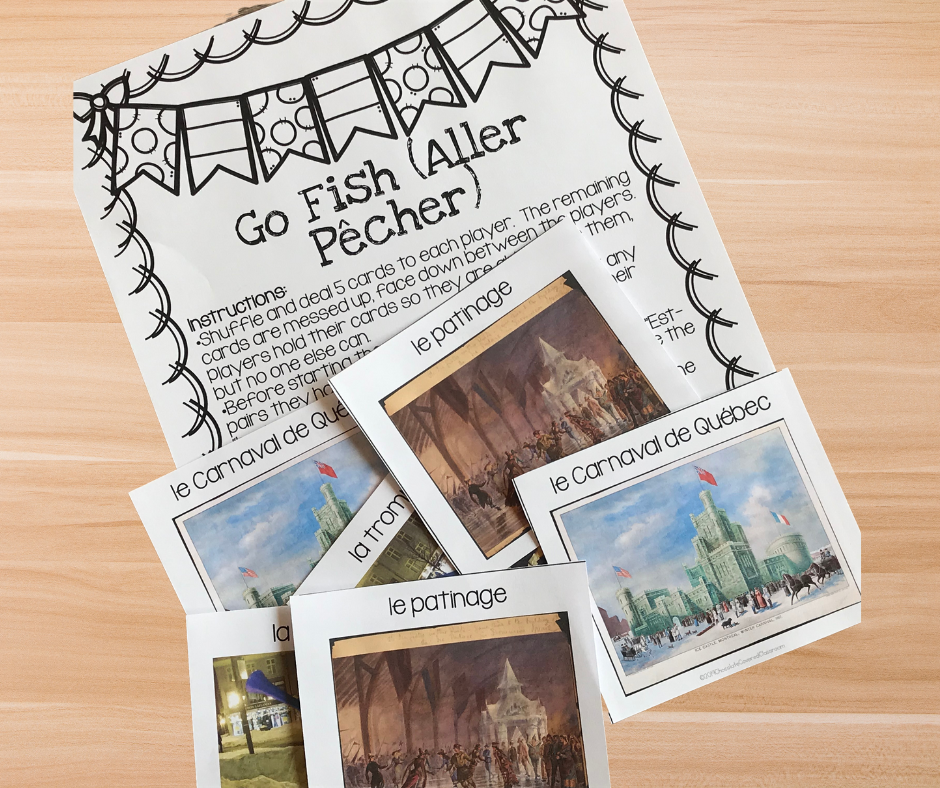 Game 3 – Bingo
Game 4 – POP
Game 5 – Board Game
4) Explore the Carnaval de Québec Website
The Carnaval de Québec website shares a ton of amazing information about the festival. You can find it by clicking HERE.
Allow kids 10 ish minutes to explore the site and then come back together to discuss what they noticed. You could even do a KWL chart here.
5) Use Digital Activities
Students find digital activities super motivating because of the moveable pieces!
I always encourage students to try and complete digital activities independently first. Then they can go back over them with their notes. This allows them to clearly see which concepts they might need some more practice with before the summative assessment.
The best part about digital activities is that there is no photocopying needed! This makes them a great option for a French emergency sub plan activity.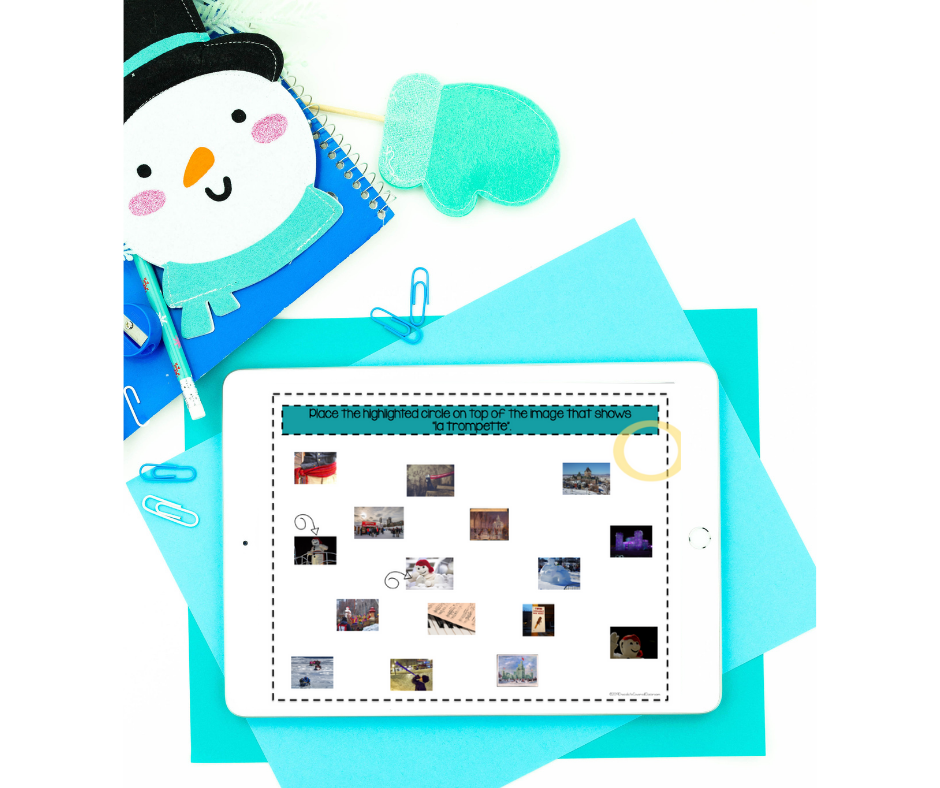 6) Assessment
It is really important to assess student learning throughout the unit, not just at the end.
You might choose to walk around the room with a checklist while students are playing the vocabulary games. I like to rate students on a scale from 1-3. 3 meaning they are doing amazing well with the terms and 1 meaning they are struggling quite a bit.
I like to end the Carnaval de Québec vocabulary unit with a quick digital quiz. The best part about digital quizzes is that they are self marking. This makes my life so much easier because I don't have to waste hours grading.
There you have it, a complete Carnaval de Québec French Culture unit! If you don't have time to make all of the games, assessments and presentations yourself, I have a complete Carnaval de Québec unit on TPT.
Are you looking for more French Culture ideas? Check out this blog post all about teaching Le Festival du Voyageur.