I absolutely love incorporating literature into Social Studies classes! Here are three wordless picture books for teaching Canadian History that you can incorporate into your upper elementary classroom.
Note: This post contains amazon affiliate links. This means that if you purchase through my links, amazon throws a few pennies my way (at no additional cost to you).
This beautifully illustrated book tells the story of a young farm girl who finds a girl hiding in her barn. This child is running away because she was enslaved. Students must make many inferences in order to fully understand this book with themes of courage and compassion. It is a wonderful introduction to the Underground Railroad.
This wordless picture book for teaching Canadian History is much longer than the others. It has several different sections or chapters. The Arrival tells an immigration story and is a wonderful way to introduce immigration as well as push and pull factors to students.
In this wordless picture book, students are asked to compare and contrast the lives of children from two different countries and cultures. One child is from Australia and the other is from Morocco. This story provides a wonderful opportunity to discuss identity.
A possible extension project is to have students create their own version of the book, comparing and contrasting their life in Canada to the life of a Canadian in the past, or even to the life of someone in another country.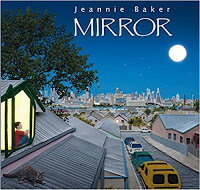 If you are interested in using these wordless picture books for teaching Canadian History in your classroom, be sure to click on the image below! I will send you this FREE DIGITAL reading response activity for wordless picture books.
Looking for more tips and tricks for teaching Canadian History? Check out this blog post! It's an Ultimate Guide to Teaching Canadian History.