If you're anything like me, you have a tendency to download Chrome extensions and then never use them. Sometimes I even forget what they are for LOL!
Trust me… this is NOT an extension that you will forget about. Fullscreen Interactive Google Slides allows students to view fullscreen slides while remaining in edit mode. Best of all… it's FREE!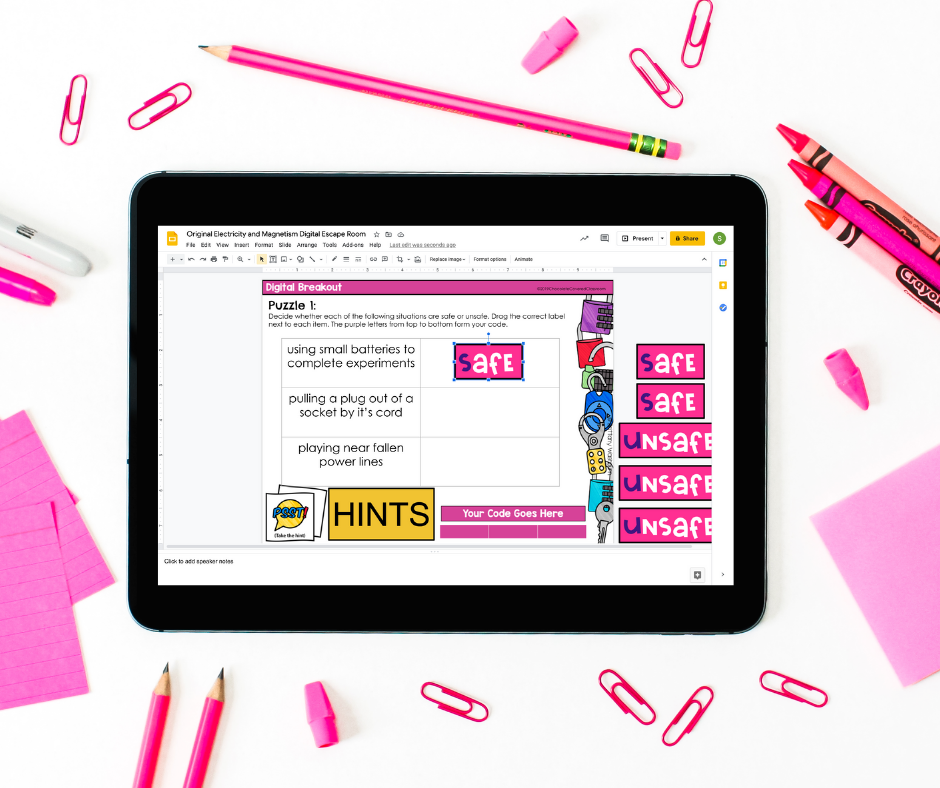 This means that students can interact with their Digital Google Slides activities more easily. This Chrome extension is perfect for Digital Escape Rooms, Digital Activities and more!
Another great use for this extension is during Google Meets! Students can see the slides clearly and you can still manipulate them in order to demonstrate the activity. It is a Win – Win!
Wondering how to install this Chrome extension? It's super easy!
1) Do a Google Search for "Fullscreen Interactive Google Slides." It should be the very first result.
2) Click on the blue button that says "Add to Chrome".
3) A Pop Up will appear. Click "Add Extension".
4) To find the extension, click on the puzzle piece that is on the top right corner of your screen.
5) Click on the extension when you want to use it! 
So what do you think, will you use this extension? Be sure to follow my Facebook page for more tech tips!